Are you struggling with balancing inventory? Today, many Nordic businesses face major challenges in matching their inflated stock levels and assortment of products with changing customer demands. The quest to maintain a high service level while minimizing costs remains a top priority, although now it seems more difficult than ever. Fortunately, smart supply chain planning can unleash the potential of your inventory and pave the way for supply chain success.
Why do businesses struggle to balance inventory?
In the midst of a global pandemic that profoundly disrupted the global supply chain, our current macroeconomic landscape has taken shape. With significantly reduced shipping capacity and prolonged lead times from Asia, businesses faced the challenge of meeting customer demands by placing substantial orders to stock up on inventory.
Fast forward a few years, and we now find ourselves grappling with high-interest rates and inflation. These economic forces have propelled a significant change in consumer behavior. Consumers are now favoring more affordable products over their pricier counterparts. Consequently, businesses have also adapted their supply chain strategies, stocking more inexpensive items to cater to these changing customer needs.
High inventory levels and the wrong product mix
This shift, however, has unwittingly given rise to a particular problem – the overstocking of higher-priced items. The current product mix is simply mismatched and does not align with the new customer needs. This is now causing large financial strains on businesses.
Previously, when interest rates remained low, companies focused on providing a high service level, and they could maintain extensive product inventory without incurring significant costs. Now the scenario is vastly different. Obtaining desired stock has become increasingly expensive, and the bottom line is directly impacted by percentages.
To cope with this, many businesses find themselves resorting to significant discounts to reduce their inventories, or they simply hit the brakes in an attempt to handle the situation. However, this scenario may eventually lead companies to face a "bullwhip effect", resulting in empty shelves and disorganization throughout the supply chain.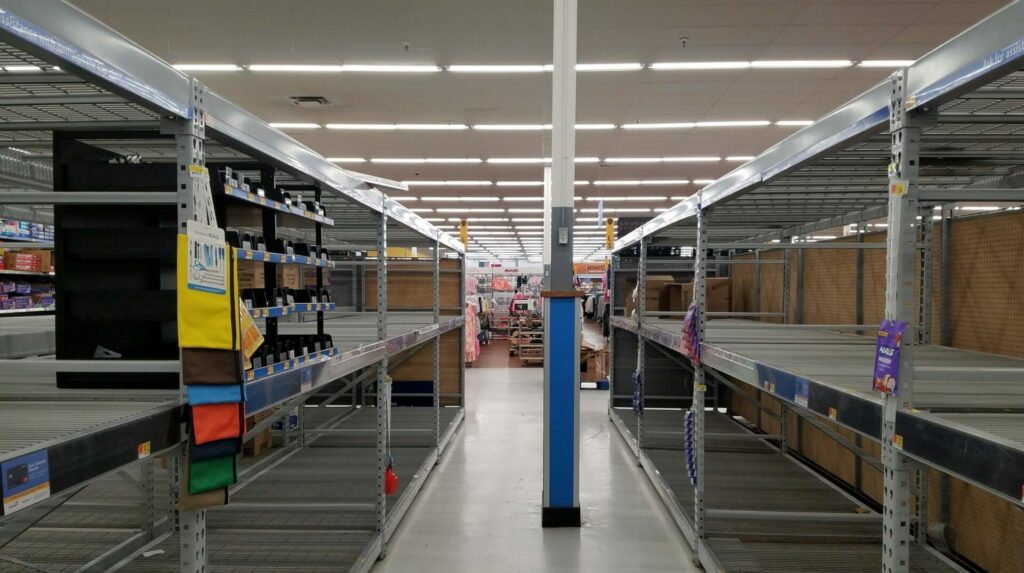 Discover the potential of your inventory
Instead, this situation calls for careful consideration of inventories to ensure a balanced mix of products. The more complex the supply chain, the more critical the inventory management. And as the complexity grows, so does the need for digitization, robust system support, and control.
For today's companies, it is important to understand where the forecast lies. Keeping tabs on demand has always been valid, but it has now reached a new level of importance. The large expenses of maintaining product inventory heighten the need to align stock levels precisely with customer preferences.
Despite this, a vast majority of supply chain data correction is still today handled manually in Excel or via rigid and rule-based processes in ERP systems. These traditional systems are primarily designed for data input rather than supply chain optimization. This often leads to an accumulation of slow-moving items with irregular and sporadic demand patterns. As a result, businesses face increased costs and inefficiencies.
To maximize the true potential of your inventory, a System of Differentiation (applications dedicated to handling specific business needs to reach a competitive edge) – rather than a System of Record (applications and ERP systems dedicated to handling the most basic and critical data need and processes) – is required.
Use a smart supply chain planning platform
A smart supply chain planning platform can be tailored to optimize a company's specific supply chain operations. It leverages advanced algorithms and intelligent automation to provide the insights needed to make informed decisions and take proactive actions.
A modern supply chain planning system will provide a high service level for the end customers by securing the right product mix, while still keeping inventory levels low.
Companies can maintain a high service level not only during peak periods or with high-volume items but also with products sold sporadically. It ensures an efficient operation while keeping inventory levels low or at their optimal point.
By implementing the right system support, businesses can experience remarkable cost savings. On average, stock levels can be reduced by as much as 30%. Imagine the impact that saving such a significant amount of money can have on your bottom line.
Moreover, a smart supply chain planning platform eliminates the need for manual work. Automating time-consuming tasks liberates planners to focus on more rewarding activities, such as proactive risk assessments. This allows them to contribute strategically to the company's success and drive growth.
To sum it up, your company will benefit from a higher level of service, ensuring customer satisfaction and loyalty. Simultaneously, inventory levels will be optimized, enabling you to strike the delicate balance between meeting demand and minimizing excess stock. Furthermore, the automation provided reduces operational inefficiencies and streamlines your processes, paving the way for increased productivity and profitability.
A large network of supply chain experts at your service
At Optilon, our expertise stems from a rich 30-year integration heritage, empowering us to seamlessly integrate solutions for production planning, demand forecasting, inventory optimization, and replenishment. With a vast network of 50 supply chain experts in the Nordics, we offer unparalleled support to our clients.
Don't settle for outdated methods. Contact us today and discover how we can help you transform your business. It is time to step into the future of supply chain planning.

Let us help you unleash the potential of your inventory. Book a meeting today!